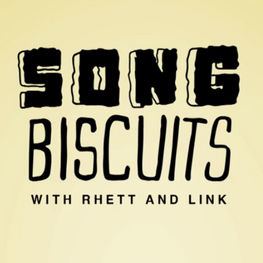 Launched in February of 2015 on the rhettandlink2 channel as a companion to their Ear Biscuits podcast, Song Biscuits is a series in which Rhett and Link write and perform a song, typically with a guest from the latest Ear Biscuits, using suggestions from facebook and twitter. It is a weekly show posted every Saturday.
The first season of Song Biscuits came to an end on May 16th with the release of the Rhett and Link only episode "The First Comment Song" after 15 weeks.
All of the songs written for season 1 were compiled into an album called "Song Biscuits Vol. 1" released on May 18, 2015 on itunes and amazon.
Season 1 Episodes
Edit